A vehicle's transmission is among the most critical pieces of any car. When it's precisely taken care of, your vehicle can shift gears and deliver a reliable ride. Since it contains many pieces that happen to be consistently moving, transmission services will be required more often than car care treatments. With that said, where do you go to get your transmission maintained?
Those within Greenville, NC, should schedule an appointment with the maintenance shop at Pecheles Mitsubishi. Every professional specialist performs excellent transmission maintenance necessary to enhance the drive and durability of a particular car.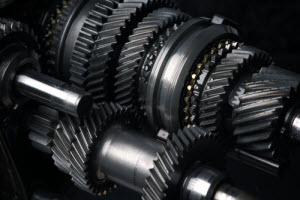 To learn more about important transmission repairs offered right here at Pecheles Mitsubishi, take a look at the information in this article.
Routine Transmission Fluid Changes
The most common form of transmission repair and maintenance is the transmission fluid change. Transmission liquid ensures the system's central bits are spotless, moisturized, and operating appropriately. Unfortunately, grime will accumulate through the solution over time, rendering it less efficient. Usually, dirty transmission liquid does performance problems to the system.
A transmission fluid change is when they'll take away the old fluid from the transmission pan. Afterward, they'll swap it with fresh material. A transmission fluid filter is going to be replaced, as well.
Transmission Fluid Flush
Contrary to everyday opinion, a transmission fluid flush isn't the same task as a typical transmission fluid change. Anytime you replace the material, merely the substance from the tank will be upgraded. There's going to be a lot of dirty material inside of the cooling pipes, as well as other components of the system.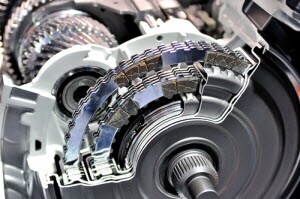 Whenever your motor vehicle gets a transmission fluid flush, the liquid in all the elements of the machinery is emptied. Clean material is then gone through and added in the performance part. In some instances, innovative cleansing liquids can be added to support the process.
Transmission Reseal
If the system is dealing with performance issues-particularly leaks-but is nevertheless working, technicians will give you a transmission reseal repair. This involves upgrading all external sealed areas on the automatic transmission to fix any problems to ensure your car or truck consistently upholds the ideal amount of liquid.
Not enough transmission fluid causes it to be problematic for the transmission to adjust gears; plus, it results in costly damage to some other systems in your automobile. That's why it's important to service each leak to continuously retain a suitable amount of liquid.
Transmission Replacements
Sometimes, you'll discover situations where a vehicle's transmission can be injured past the point of fixing. The good thing is, we're able to help with all of that, as well. At the Pecheles Mitsubishi Service Center, you can get a transmission replaced to ensure security. All you have to do is take your vehicle right into the service facility; from there, our technicians will check out the system in the vehicle to look for the flawed piece. After that, they'll replace every component that has excessive wear to ensure your automobile will be able to drive efficiently again.
Should your transmission need maintenance in Greenville, NC, be sure to bring it to the repair and maintenance center at Pecheles Mitsubishi. Our group of experts will do everything to guarantee that your transmission stays working efficiently for a long time.
Give us a call, and then make an appointment to have your transmission repaired today!