The tires are the most vital component of your vehicle. If they're in suitable condition, you won't have to worry as you're driving around town. However, since your tires are vulnerable to road hazards, such as pot holes, you must have them inspected frequently. If your car requires a tire rotation or a tire replacement, then stop by Pecheles Mitsubishi for tire service near Greenville, NC.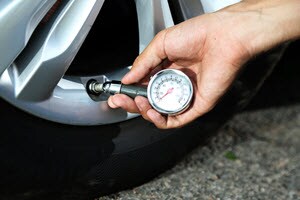 At our Pecheles Mitsubishi repair department, we specialize in tire repair and can fix any sort of issue you may be facing. With our state-of-the-art facility, you'll be driving out of our service center with a new set of tires in no time. Our qualified car mechanics will inspect, analyze, and repair any tire troubles in your vehicle, from tire rotations to wheel alignment. Read on to find out about many of the tire problems we are experts in addressing.
Tire Rotations
Eventually, all tires wear down; however, if all of your tires wear down evenly, it should extend their lifetime.  Irregular tire wear can lead to a complete replacement for one or all of your tires. Still, with tire rotation, your car's tires will wear more evenly to ensure they meet their maximum potential.  
Tire Balancing
If you ignore replacing your worn-down tires, then you may need to balance your tires. By adding weights to the rim of your tires, your technician will ensure your tires are balanced once again, ensuring a safe and smooth ride.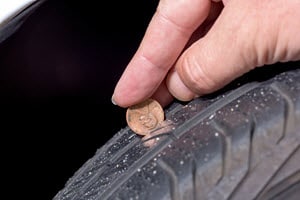 Tire Repair
The tire servicing center at Pecheles Mitsubishi is able to help people with any tire issues in Greenville, NC. No matter if you've got a flat tire or unbalanced tires, we are ready, willing, and able to complete any repair efficiently and quickly. Any and all tire repairs can be completed by the dedicated team at Pecheles Mitsubishi.
With the help of our trained associates, we can take on any tire issue you're facing and get you back on the road in no time. Our goal is to give you top-notch maintenance without breaking the bank. Learn more about our service deals by perusing our website from the comfort of your own home. If you need tire maintenance, then schedule your next service appointment with Pecheles Mitsubishi.