Maintaining a Mitsubishi means providing it with normal routine maintenance. While it may require some planning, going to a dependable dealer, repair deals, and a welcoming environment make everything smoother.
Without a doubt, the most significant standard maintenance is an oil change, despite the fact that numerous men and women have a ton of concerns regarding why an oil change is necessary, when you need to set up one, and where you can get the service performed.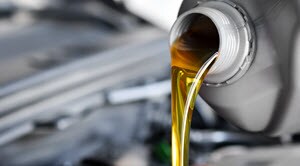 In an effort to assist you in making knowledgeable judgments involving your Mitsubishi and discover the significance of an oil change, here are a few answers to some of the most commonly requested questions involving an oil change.
Oil Change Importance
In your car are many components functioning altogether to shift gears. Oil flows around all of these items to keep them lubed so they don't scratch each together. When they do scrape up against one another, it might produce damages similar to rubbing two twigs together to rip their shape.
Without routine oil changes, you don't just increase the risk of your engine deteriorating, but your car won't be able to function as correctly. Be sure that you get your oil changed by an expert who knows how to handle your car. For a dealer that knows your vehicle better, there's no spot more suitable than Pecheles Mitsubishi!
Best Oil for Your Vehicle
There are two main types of oil: synthetic or conventional. The differences between each of them involve budget and time. Synthetic oil will last for a longer time when compared to conventional oil; therefore, you should have the option to wait for a longer period in order to get your upcoming oil change. Alternatively, synthetic oil regularly can cost about twice the asking price of conventional, thus you could sometimes be paying the same amount. The decision is yours: Are you willing to spend more to wait for a longer time? Or possibly lower your expenses at the moment to have your vehicle maintained quicker?
How Long Should I Wait to Get an Oil Change?
The owner's guidebook has several amounts of intensity for your personal traveling patterns in order to determine when you need to get your oil changed. These types of conditions are almost always regular and severe.
Yet, for people residing in Greenville, slow traffic and holiday or day-to-day drives toward New Bern or Wilson, NC, pushes cars inside of the severe grouping, which applies much wear onto your vehicle. How frequently you get your oil changed will be your call, but you'll usually be able to know when you should when your vehicle will begin to feel slow. You can always discuss with your neighborhood automotive professionals for a guide determined by exactly what they observe during the following oil change.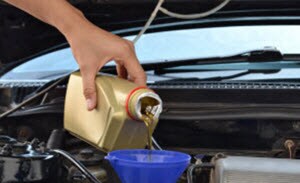 Scheduling Your Next Oil Change
Giving frequent servicing to your automobile is the best action you can take to keep it in good shape.
For drivers in Greenville, Wilson, and New Bern, NC, the absolute right place to schedule an oil change is at Pecheles Mitsubishi. With quick maintenance and repairs, great prices, and a group of trained employees, we can ensure your car or truck gets the oil changes, maintenance, and vehicle repairs it demands. Therefore, should you need an oil change, call us today to set up your maintenance and repairs now!
Get oil change specials.