Getting a vehicle, especially when it's an individual's first time, is an enormous purchase which might be confusing for some. There are a lot of avenues that you must evaluate if you're choosing to buy or lease a new vehicle, especially considering that the fine print is often difficult to browse through.
At Pecheles Mitsubishi, we give our respected drivers in Greenville, New Bern, and Wilson the ideal information about buying or leasing so they can make the most well-informed investment.
What Does It Mean to Lease a Car?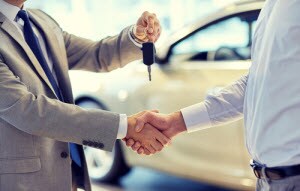 Drivers don't own the new car or truck when they choose to lease it. When leasing, you're required to send back your car right after a specified time frame (normally 24 to 36 months) should you not buy it right after the rental period is over.
Initial charges for car leases will usually include a security deposit, down payment, first month's payment, taxes, and registration. In the lease period, payments are often lower when compared with auto loan charges because you're paying for the vehicle's decrease in value during that time.
There's always a cap on the total number of miles you're permitted to put on the vehicle while you're leasing; furthermore, you'll be given the task of paying for all damages done to the car or truck. Customarily, you're permitted to put 12,000 to 15,000 miles on a car or truck when leasing it. Unless you choose to purchase the vehicle at the conclusion of the period, drivers can't customize it or make any changes.
If you aren't cautious, wear and tear costs can easily mount up following the car's lease, so it's wise to continue taking your car in for regular examinations and scheduled repair.
Owning an Automobile
Shortly after investing in a car, you have no written agreement to the store for any scheduled mileage or vehicle damages. You can individualize the automobile and put on as many miles as you'd like, and you won't be charged due to its usage. Any sort of damage, nonetheless, does minimize the vehicle's trade-in or resale value if you opt to buy a different car.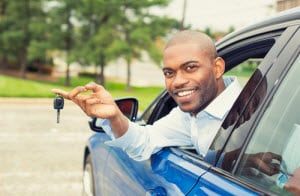 You'll potentially pay a down payment, taxes, and registration upfront. The loan payments can also be costlier compared to lease payments because you're spending money on the actual cost of the car.
As soon as you're finished paying your car loan, you'll have established collateral, or the car's value over your balance.
Benefits of Buying or Leasing at Pecheles Mitsubishi
Commonly, your financials will certainly dictate whether it's more economical to finance or lease a motor vehicle. The Pecheles Mitsubishi Finance Center can help you establish whether buying or leasing is smart, given your current financial situation.
Leasing is a good solution when you're looking for a versatile strategy and don't prefer to commit to a car or truck. Leasing is usually cost-efficient so long as you don't plan to drive many miles over a selected duration of months or your ability to pay is outfitted for lowered payments over a specific time frame.
Buying is the most suitable if you'd prefer possession equity and wish to keep your car for an extended period of time. If your spending budget lets you make the larger payments, you have a knack for customization, and car trips are one of your many pastimes, financing is the most worthwhile route that's best for you.
Pecheles Mitsubishi carries an extensive selection of new and pre-owned automobiles to decide on. If you're thinking about buying or leasing a vehicle in the Greenville, New Bern, or Wilson area, check us out to schedule a test drive with the car of your choice. Stop in today. We look forward to speaking with you!