Your vehicle's brakes come with several parts. Every one of these pieces must be at their best quality so they can run perfectly and make certain that everybody is safe. During a normal brake service, a professional mechanic will go through the brake system to ensure that each component is in excellent condition. If you don't look at your brake system frequently, it might lead to irreparable issues or even accidents.
What Happens When You Don't Get Your Brakes Checked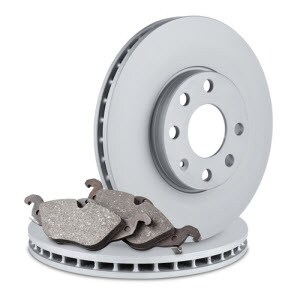 Several complications may happen if you don't check your braking system. If you fail to replace your brake pads or shoes as needed, it could lead to increased deterioration. This will keep your car or truck from braking properly when required, which could end in a collision.
A proper indicator of any brake pad or shoe deterioration can be described as a loud high-pitched noise, as well as a growling sound when the brake system is used.
The liquid in your brake wires work with an intricate hydraulic structure. As soon as the brake is implemented, liquid flows across the lines to your pads or shoes. This lets them create strain on the discs or drums to decelerate the motor vehicle. If the brake liquid is simply not purged as outlined by producer guidelines, this will result in broken or blocked brake system lines. The moment this happens, you won't be able to slow down your motor vehicle.
When Do I Need to Have My Brakes Checked?
Your car's braking system will be analyzed anytime you get a routine maintenance service performed. Generally, brake liquid and brake lines need to be looked at and changed every 20,000 miles. This may significantly decrease the possibilities of brake problems and liquid pollution. Your car's brake pads, discs, and drums will also be checked for extreme deterioration during each repair appointment.
When your car's brakes aren't performing properly, please go to the experienced associates at Pecheles Mitsubishi for brake repairs in Greenville, NC. We're happy to offer everyone the advantage of setting up your vehicle's brake service appointment on the web. Or, you can give us a call today to schedule service.